PETER PRATT
Out of all our moves in Africa and England, New Zealand is the best. We still have a son Damon, in the UK and two grandchildren that we contact over Skype. In 2001, I retired after 50 years, in heavy engineering construction and later joined a small writing group in Yarm North Yorkshire. Yarm Writers gave me the inspiration I needed to write besides a creative course with a local college. Before then I had only written letters home during my worldly travels in Africa and the Arabian Gulf or daily notes in the company site diary. I read quite a verity of literature mostly autobiography and travel books. Some of my favourite travel authors: are Wilfred Thesiger, Paul Bowles, Ranulph Fiennes, Colin Thurbron, Jan Morris, Ernest Hemmingway Maurice Shadbolt, and many more.
Writing my memoir — It seemed to take forever—but what fulfilment and joy. I must admit that my main interests lay in travel writing, researching, poring over maps, flicking through photo albums — reliving the moments of our journeys, by road, ship and plane, mixing with people of all nationalities and lifestyles. When I am not writing I am a member of Otumoetai Golf Club and exercise twice weekly at Snap-Fitness gym, presently one their oldest members. I love the outdoors, walking, meeting people, taking photographs and driving. At 6-30 am, I start my day walking our retriever Skye along the estuary boardwalks, snapping birdlife and together we watch the sunrise over the Waikareao Estuary and the Mount. Although I find writing and researching hard going, as I always have, (one can tell by the full wastepaper bin of re-writes. My present ambition is to write the final forty years after Africa "The end of the Road" to settling in New Zealand.
My memoir "The Road From Grimsby" is 9"x 6" a 368 page 36 chapters paperback with Photographs and available from Amazon and on kindle.
Also available in Tauranga and Greerton Library and Grimsby Library NE England, UK.
The Road from Grimsby,
You could say this is the story of an ordinary boy who lived life to the full, growing up in the 1940s to manhood in the 1950s. Peter was born in Grimsby England in 1936 three years before the start of World War 2. Grimsby then was the world's premier fishing port. He was the youngest of three brothers and four sisters. In his first seven years, he hardly knew his merchant seaman father and brothers because they were fighting for their country.
After the years in war-torn Grimsby and many unhappy school days, Peter discovered in sports – mainly football, cricket and fishing – a refuge from the classroom. He left school at fifteen with a school report that said, "You must do better."
He began his apprenticeship in 1951 with the Grimsby Humber Graving Dock where after five hard years he earned his qualification as a steel fabricator, skills that later took him on many interesting worldly journeys south from Grimsby. In 1964 Peter and his wife, Patricia immigrated to Africa. While living in Africa, he raised two children making these important years.
The work he took in different countries demonstrated that this Grimsby lad could indeed, and would do better! Now Peter and his wife Patricia are enjoying their final journey retiring in Tauranga, New Zealand's sunny Bay of Plenty.
Click on Cover images below to see more.
Piper Mejia is an advocate for New Zealand writers and literature and is a co-founder of Young NZ Writers – a non-profit dedicated to providing opportunities for young NZ writers.
PIPER MEJIA
As a child, Piper stayed up late laughing at horror films. As an adult, she spends a lot of time being disappointed by plot holes and yet somehow she has never lost her love for Science Fiction and Horror; two genres that continue to ask the question "What if …"
Her short fiction has appeared in a range of publications including Babyteeth, Conclave, Spec-Fic Short Cuts, Short Cuts Track 1, Te Korero Ahi Ka and Tricksters Treats 3. 
Books:
A collection of her short stories, The Better Sister, was published by Breach in 2020.
Dispossessed, a YA Urban Fantasy novel, was published by IFWG in 2021.
Click on Cover images below to see more.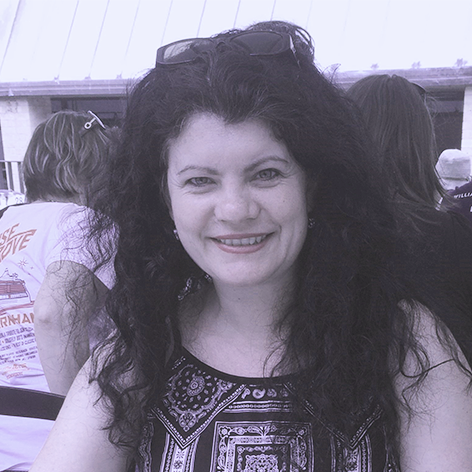 SHARON MANSSEN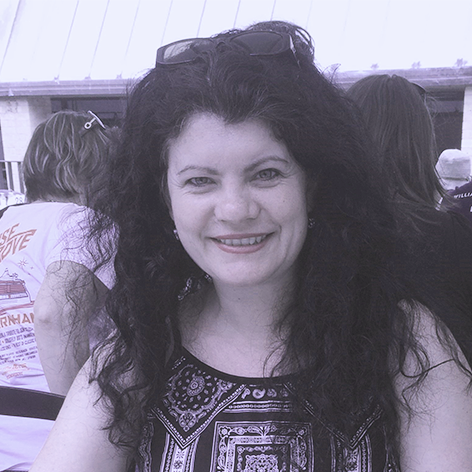 Unfortunately, real life gets in the way, and writing has to fit around her full-time job at a global engineering consultancy and family life (husband and two young adult children). It took ten years to pen her first book, Medar, which was a finalist for the Tom Fitzgibbon Award in 2015 and was published in 2017. Her second book, Tyrelia was nominated in the Young Adult Fiction category in the 2020 Sir Julius Vogel Awards. Her third book, Golden City, was released in November 2020.
Books:
Medar (Realm Trilogy Book 1)
A mysterious tablet. An ancient prophecy. A quest to find Tyrelia. Freya is half blind, poor, and lives in land-locked Medar: an unlikely heroine. Yet she finds herself thrown into an adventure that takes her to the very edge of the only world she has ever known. Will she unlock the clues hidden in the tablet? The key to the long-lost path to Tyrelia—and freedom—is in her hands.
Medar can be purchased from the following stockists:

Woodslane | Publisher | ARK HOUSE
Tyrelia (Realm Trilogy Book 2)
She escaped death. She unlocked the mystery of the Tablet to discover the long-lost bridge across the chasm. She passed through the Wall. But fourteen-year-old Freya's biggest challenge is yet to come: all alone, she must enter Tyrelia, following new clues that lead her on a new quest deep into Tyrelia. Her family is trapped in the Golden City, torn between trying to escape and being seduced by wealth. With all communication lost, will Freya find the Ancient before it's too late?
"Tyrelia is the perfect sequel we've all been waiting for." Abbie, beta reader.
Tyrelia can be purchased from the following stockists:
Click on Cover images below to see more.
SUSAN BROCKER
Susan has a history degree and her great love of social history is often reflected in her books, such as Brave Bess and the Anzac Horses, Dreams of Warriors, The Drover's Quest and her latest, 1914: Riding into War, published by Scholastic. This is one of the Kiwis at War series, four linked stories by different writers specially commissioned to commemorate World War I, 1914-1918.
Susan also has a close affinity with animals that shines through in her writing, especially in her junior novels, such as Restless Spirit, Saving Sam and The Wolf in the Wardrobe.
What is her advice to aspiring young writers?
"Write, write, write! And read – read everything you can get your hands on!"
Click on Cover images below to see more.
Based in Papamoa with his wife Helen, Trevor has worked as a high-country station hand, deer culler and freezing worker before training as a history teacher and graduating extramurally with a doctorate in 2007. His interests include reading, music, current events, overseas travel and researching and writing about pre-treaty New Zealand.
TREVOR BENTLEY
Trevor has written numerous articles for historical journals and three books on culture-crossing Europeans for Penguin. Pakeha-Maori was published in 1999, Captured by Maori in 2004 and Cannibal Jack in 2010. A member of the New Zealand Military History Society, his Tribal Guns and Tribal Gunners was published by WilsonScott in 2016. Written for general readers, Trevor's books are based on archival research, field studies and interviews with the descendants of key 19th century Maori, Pakeha and Pakeha-Maori.
Trevor is currently researching and writing a new book to be entitled White Slaves, Maori Masters. In conjunction with this he is also editing an anthology, The Maori Captivity Narratives: Twenty First Hand Accounts From a Fatal Shore. You can borrow a Trevor Bentley book from the library, or order from the Penguin and WilsonScott websites and begin exploring the sometimes strange history of our colonial past.
Click on Cover images below to see more.
Vivien gave up a nursing career in 1987, and on the strength of several published articles and her book on photographer and entrepreneur, Henry Winkelman; she worked as a freelance writer, mainly for trade and professional magazines.
VIVIEN EDWARDS
Vivien gave up a nursing career in 1987, and on the strength of several published articles and her book on photographer and entrepreneur, Henry Winkelman; she worked as a freelance writer, mainly for trade and professional magazines. She regularly contributed to NZ Forest Industries Magazine, and a General Practitioner publication. Her interest in 'things historical' led to topics for other articles, on which she sometimes gave talks. Subjects included the effects at Auckland Hospital during the 1918 Influenza epidemic; Henry Winkelmann's sailing cruises and photography; Pitcairn Islander and Tauranga Barrister, Oliver Macey Quintal (1876-1883); the Nellie, wrecked on Motiti Island in 1878, after hitting Astrolabe Reef; and harbourmaster Hannibal Marks (1874-1879) who drowned in Tauranga harbour with his son.
Vivien gave up freelance work, after about 20 years, to focus on her own writing. Her short stories and verse were published in Tauranga Writers' booklets, 'A People's History of the Bay of Plenty,' and in 'Byline' 2018, 2019, 2020 and 2021. She belongs to the U3A group on 'New Zealand History — the Last 1000 Years,' and as member of the Tauranga Historical Society, Vivien periodically contributes to their blog. Her stories were in several booklets produced by the U3A writing group 'Pen Whisperers,' which changed its name to 'Writing and Words' and is currently in abeyance.
Books:
'A Path Through the Trees: Mary Sutherland – Forester, Botanist & Women's Advocate' (Writes Hill Press 2020).
Assistance received from the Stout Trust and the New Zealand Institute of Forestry. Awarded the 2021 ARANZ (Archives and Records Association of New Zealand) Ian Wards Prize). When seeing Mary Sutherland's memorial plaque in the Redwood Forest at Whakarewarewa in 2009, Vivien wondered how a woman was employed by the New Zealand State Forest Service in 1923, when not a lot of women work in forestry today.
'Mary Sutherland graduated from the University College of North Wales (now Bangor University) in 1916, and was the first woman forestry graduate in the world. In World War 1 she worked with a gang of women in Britain's forests; on a Scottish Baronet's estates; then with the developing British Forestry Commission. After losing her position due to the 1921 Geddes Economic report recommendations, Mary came to New Zealand in 1923 and was employed by the NZ State Forest Service. An educated woman with practical skills, created challenges for the men. Following the 1932 Economic Commission report, Mary again lost her position. She forged a new career at the Dominion Museum, and became the botanist, managing the Botanical Department and its Herbarium, while collecting specimens for exhibits on field trips, and corresponding with botanists worldwide. During World War 2, she supervised at the YWCA-administered War Workers' Hostel in Woburn, then after the war, she was appointed the Department of Agriculture's first farm forestry officer. A conservationist, and lover of trees, Mary maintained her New Zealand Institute of Foresters membership for the rest of her life: she served on the NZIF Council in 1935-36, and was vice president during 1941-42. Interested in the world, Mary travelled. She was on various committees and the executive, of the Wellington Branch of the Federation of University Women. Proud of her university training, she believed all women deserved higher education. She died in 1955.
'Battling the Big B: Hepatitis B in New Zealand.' (Dunmore Publishing 2007). Award in History 2000, to research and write the book. (Department of Internal Affairs) and assistance from the Hepatitis Foundation.
After a number of children were identified as Hepatitis B carriers, Sandy Milne, Head of the Whakatane Hospital laboratory, informed the Department of Health (now the Ministry), politicians and the media. He was met with scepticism and no response to his request for the Government to urgently commence screening and vaccination. After a longstanding battle, Sandy set up the Hepatitis Foundation and introduced screening and vaccination into schools before the Government's vaccination programme started.
'Winkelmann: Images of Early New Zealand.' (Benton Ross 1987). 1988 New Zealand Book of the Year Award for Design and Production.
Henry Winkelmann's prize-winning photography took him on yacht cruises around New Zealand; on the 1903 Pacific Parliamentary tour, and solar eclipse expeditions to Flint Island, (1908), Port Davey, Tasmania (1910) and Vavau (1911). In 1881, he and Harold Hudson were stranded for eight months near the equator, after claiming guano covered Jarvis Island for Thomas Henderson of the Henderson and McFarlane Shipping Company. Henry worked for the BNZ around New Zealand; in Levuka, Fiji, and in Sydney. He played and taught the zither, farmed on Great Barrier Island; was an agent on Queen Street Wharf; secretary of the Coastal Steamship Company, and he invested in property around the country. He died in 1931.
Click on Cover images below to see more.
S.M. Harris became serious about writing a number of years ago. Besides working on her manuscripts, she has completed a few short stories for publication. To date she has been published in Byline, (Tauranga Writers annual anthologies 2015 and 2016) and the 2nd September 17 launch of Wish Upon a Southern Star, (a Shelley Chappell anthology).
Jacqui Greaves is a New Zealand-based writer of Erotica, Fantasy, Science Fiction and Science Fantasy. She loves nothing more than mixing the genres together in weird and wonderful ways.
Jacqui has led a full and interesting life. She's worked as a teacher, bus driver, marine biologist, science manager and farmer.
Most days you can find her on Twitter & Facebook. She'd love you to visit her webpage to find more of her stories.
Jacqui Greaves
Click on Cover images below to see more.
Deryn Pittar is an award-winning author. She writes Sci.Fi., Fantasy, Romance and Young Adult. She enjoys the challenge of short and flash fiction and dabbles in a little poetry. She is well published and her dystopian novel 'The Carbonite's Daughter' was released in February 2022 by IFWG Australia.
DERYN PITTAR
Click on Cover image below to see more of Deryn's popular young adult book
Carol Garden's first middle grade novel Kidnap at Mystery Island was published by Scholastic in 2022. It won the Storylines Tom Fitzgibbon Award for best children's novel by an unpublished author in 2021. She is currently writing a second novel, featuring the same characters.
A former journalist, communications manager and secondary English teacher, Carol now works as an editor and a tutor of NCEA English. In 2018 she sailed up to Tonga, Fiji, Samoa and Wallis Island with her husband for five months and she has sailed extensively in NZ waters. Some of the wonderful places she has visited are featured in her novels.
Tracy has always had a passion for books and paper. From childhood favourites through school mishaps of excess books in the chairbag, her love continued in college with teachers applauding her narratives.
These days Tracy's first co-written cookbook is close to publication, with six other books planned. She has been working editing and proofreading on a small magazine, has proofed corporate documents and collaborated on a children's book.
For the last three years Tracy has been part of the editing team for Byline, at Tauranga Writers and now the committee.
She resides in the beautiful Tauranga region, with her husband, youngest daughter and mad cat.
Tracy Benton
Background profile details
Click on Cover images below to see more.
I was born in the Philippines. I have always loved reading books and believe books are the windows to the outside world. They aroused my curiosity, expanded and broadened my understanding of life and the world we live in. I hold Degree in Accounting, banking and Finance Diploma in Theology and am a Justice of the Peace. I speak several languages fluently.
My first book, 'Wind of Change-My Autobiography', was inspired by my life journey, experiences, challenges, struggles, determination and achievements as an immigrant in New Zealand.
Nina Payne
My second book, 'Never Ending Footsteps Vol.1'; tells of some of my travels. I never realised travelling had always been in my blood. Travelling has increased my confidence and enhanced my perception of the greater world we live in.
My latest project is 'Migrants' Voices — Our stories' is now nearing completion. Soon this will be in the publishing stage.
Click on Cover images below to see more.